Rock Hill High School


Class of 1967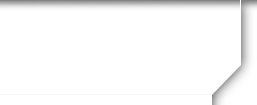 In Memory
Joseph Everett, III


Joseph Walker Everett, III
1985 - 1991
Rev. Joseph Walker Everett, III was born in Columbia, SC, the son of an ARP minister who served the First Presbyterian Church of Rock Hill. Joe graduated from Rock Hill High School and following college worked for a time with Young Life in the Rock Hill area. This ministry was instrumental in leading him to prepare for pastoral ministry. He graduated from Erskine Theological Seminary in 1980. From 1985 until 1991, Joe pastored the Bethany ARP Church. During the next two years, he lived with his mother in Rock Hill and supplied various pulpits in the Carolinas, including a term as Interim Pastor of the Pleasant Hill ARP Church near Lancaster, SC. On November 13, 1993, the Lord called Joe home at the youthful age of 44.
Westminster Presbyterian Church held its first Sunday service on July 15, 1974 when 350 people met in the Catawba Academy gymnasium. Dr. Joseph Everett, the first pastor, led the church into the new denomination of the Presbyterian Church in America (founded 1973).
ROCK HILL - Mr. Joseph Walker Everett Jr.
44, of 1786 Ebenezer Rd. Apt. F died Nov. 14, 1993, at Piedmont Medical Center. Funeral is 11 a.m. Tuesday at Westminster Presbyterian Church with the Rev. Bill Fox officiating. Burial will be in Long Cane Cemetery in Abbeville. Visitation is 7 to 8:30 tonight at Bass Funeral Home.

Mr. Everett, a minister, was a graduate of Erskine College in Due West. He was the pastor of Bethany ARP Church in Clover.

Survivors are his mother, Mrs. Josephine Everett; sister, Mrs. Elizabeth Cook of Charleston, W.Va.

Memorials may be made to Westminster Presbyterian Church, 1300 India Hook Rd., Rock Hill, S.C. 29732. *

The following obituaries were incomplete:
Charlotte Observer, The (NC) - Monday, November 15, 1993