Rock Hill High School


Class of 1967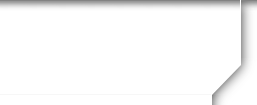 Message Forum
Welcome to the Rock Hill High School Message Forum.
The message forum is an ongoing dialogue between classmates. There are no items, topics, subtopics, etc.
Forums work when people participate - so don't be bashful! Click the "Post Message" button to add your entry to the forum.
05/27/16 07:19 AM
#38

HOT Dog!! This is working!! YAY! Now to stimulate a little conversation, here are a few nostagic questions! Put your Tom Terrific thinking caps on! (Remember Tom Terrific?)

In 1967

Who was the school district superintendent?

Who was our principal?

Who was our librarian?

Good Luck!
05/27/16 12:46 PM
#39

superintendent - LW White

Principal - John J. Godbold

Librarian - Helen McCausland
05/31/16 07:52 AM
#40

OK, this is Annie and I am trying to figure out this message forum. I have found when I post a message I do not get notified a post has been made but I do get posts that other classmates make. The creator says that I will not receive the posts I make. I need to know if any classmates receive my posts. So would you respond to this post if you get it? Thank you!!
05/31/16 08:12 AM
#41

I see your post dated 5/31 at 7:52 am
06/01/16 07:28 AM
#42

Annie, I received your message and James Long's.
06/01/16 09:19 AM
#43

I was notified that you and James posted on the forum.
06/01/16 12:02 PM
#44

I received your message, thanks for all the updates
06/01/16 01:04 PM
#45

Thank you all for helping me understand how the message forum works!! (You will not receive a notice of your post. You will only see posts made by other classmates.

FYI I have received two emails commenting that a live band may be too loud for us to have conversations at the Reunion. I think this would be a good format for all to comment on this matter. Thanks
06/02/16 08:08 AM
#46

I think they better bring thier hearing aids! You never talked before so why now?

Billy Adkins
06/02/16 12:49 PM
#47

Billy You are being a mess. This is an open discussion and everybody's opinion is valuable!
06/03/16 01:44 PM
#49

I am seeing Annie, James, David, Charlene and Christine.
06/05/16 09:21 AM
#50

I am excited about our upcoming 50th reunion and seeing former classmates. I would like to suggest that the planning committee organize some sort of fund-raiser during our reunion for a non-profit organization in the Rock Hill area; e.g., an organization working with the homeless, hungry, or needing clothing, etc. We could take on sponsors for a fun run or walk; dance for an hour contiuously, or some other way. I believe that many of us have been blessed in our respective lives and hope that we would be willing to give back to the community which "raised" us.

John Ed McFadden
06/05/16 12:27 PM
#51

What a Grand Idea!!!
06/06/16 03:29 PM
#52

I am receiving them Annie and I saw the other comments from Charlene and even silly Billy! We went to Northside together. He was the same way then.:) Love you Billy. Very nice obit or was it a message about his dad. My sympathies. And yes, thanks Annie for your hard work keeping us connected.
04/09/17 03:24 PM
#53

Celeste Williams (Brockington)

I will not be at the reunion as I just got a new knee. I will miss seeing you all and will dance in my dreams.
04/21/17 12:48 PM
#54

Hi Classmates! I know you will have a wonderful time at the reunion this weekend and wish I was joining you. Next week is the last week of the semester at Pellissippi State, and I'm swamped with grading, writing exams, helping students, etc. I will be in Rock Hill in May or June to visit family and would love to meet up for lunch one day.

Have a great weekend!

Becky
04/23/17 10:26 PM
#55

Hello RHHS Class of 1967! Last night we celebrated our 50th class reunion at the Rock Hill Country Club. Everything about this reunion was great. So many friendships were renewed and many were made. We had classmates from Arizona, Colorado, Florida, New York, and many states in between. It might have been 50 years since we graduated but our class only gets better with age. Edward and I can't wait until we see all of you and more at our next reunion. Hope to hear comments from any attended.

Edward and Martha
04/26/17 12:53 PM
#56

A special thanks to all committee members who so selflessly gave of their time, energy and resources to make our 50th class reunion such a great event. It takes tremendous effort to put something like this together and all of you did a superb job. The food, drinks, decorations, video, directory, reunion location and music all were fantastic. Everyone had a wonderful time re-acquainting with friends and remembering our younger days. Although this was a joyous time of reuniting, it was wonderful how the committee elected to remember, reflect and cherish the memory of our classmates who have already passed on.

Again, on behalf of the class of 1967, thank you for a wonderful and memorable weekend.

Bill and Janice White
07/26/17 08:47 AM
#57

Luch Bunch will fe the 4th Friday in August. which is August 25!!
09/10/17 03:20 PM
#58

(Posted on the Class of 1966 forum page 8-26-2017)

Friends. I am finally able to write about my loving and beautiful wife, Martha (RHHS 67), whom I lost in this world on Tuesday evening, August 22. Thank all of you who provided support during this most difficult 53 days to Martha and my family, especially her class of 1967 and my class of 1966 at Rock Hill High School, our many church friends, neighbors, and all those who loved Miss Martha and treated her so well at Publix on Heckle Blvd. in Rock Hill.

I would say that this has been one of the most interesting experiences I have ever had. Some of you know that I tend to intellectualize most things; however, the existential reality of this situation has hit me deep in my heart.

I am at peace because I know my Martha is at peace. For me, all reality is one; thus, the good, the bad, the beautiful, and the ugly are all subsumed under that deep reality that some call God or the Godhead. We are all in this unity of truth; yet, most of us never experience it. Martha and I became one flesh in this life, it now seems that my very being has been torn a part. However, since Martha's peaceful transition, I have felt her presence, her guidance. This has brought a deep peace to me. Love is eternal, and nothing can separate us from those we love. I know I will experience Martha is a much fuller manner when it comes my time to transition from this world.

Words fail us at times like these. I harken back to Julian of Norwich, the English anchorite, who writes, "all will be well, all will be well in God."

We will have a memorial mass, a celebration of Martha's life, at a later time, most likely on a Saturday morning close to her birthday, which is September 18th.

Continue to pray for our family. Some are not yet experiencing the peace that I am.

I have posted a beautiful picture of My Martha with our son, John, and his wife, Yoshiko

Peace to all

Steve Rast (RHHS 1967)
10/30/17 01:02 PM
#59

Martha Josephine Rees Rast

Martha Josephine Rees Rast, 67, transitioned peacefully from this life with her husband, Steve, at her side, August 22, at CMC Pineville after a brief illness. She was born September 18, 1949, in Kershaw, SC, to Richard K. and Josephine M. Rees. She moved in 1955 to Rock Hill and attended Winthrop Training School until her junior year of high school. In 1967, she graduated Rock Hill High School and after graduation attended Massey Fashion Institute in Atlanta, G.A.

On November 4, 1967, she married her high school sweetheart, Steven Douglas Rast, at her home church, the Episcopal Church of Our Savior. They lived in Columbia and Camden until moving to Rock Hill in 1974.

Martha was active in the community serving as President of the Rock Hill Democratic Party as well as serving on the York County Democratic Executive Committee. She served as Clerk of the Rock Hill 5 voting precinct and was a volunteer for the local meals on wheels program and served Habitat for Humanity of York County as Chair of the Family Selection Committee.

She was active in church work serving as leader of the United Methodist Youth Fellowship at Lyttleton Street UMC in Camden and Bethel and Aldersgate UMC in Rock Hill. Also, she served as choir director at Aldersgate. She became a member of St. Mary's Catholic Church in 1989 and was a member of the choir, youth leader, and team member of the RCIA program. She also was a member of the Ecumenical Chorale.

Recently she had found a new way to serve her community and found a new family serving as an associate at the Publix on Heckle Blvd.

Martha is survived by her husband, Steve, her daughter Rebecca Wrenshall (Gerald) Saunders of Liberty Township, OH, and three sons, Steven Douglas, Jr. and Christian McDonald Rast of Rock Hill, and John Richard (Yoshiko) Rast of Funabashi-shi, Japan; three grandchildren, Madison Claire and Trey Saunders and Sho Rast; and two sisters-in-law, Janice R. (Bob)Lambert and Cheryl K (Holland) Stowe and a niece, Cynthia Stowe, all of Rock Hill and a nephew, Jason Kritzer, of Lynchburg, VA. She was predeceased by her parents, Richard and Josephine Rees, and her Uncle and Aunt, Col. James McDonald and his wife, Florence. She also leaves behind the two family Maine Coon cats, Tucker and Margot.

The Funeral Mass for Martha will be held at Saint Mary's Catholic Church, 902 Crawford Rd., Rock Hill, on Saturday, November 4, at 10 am. The family will receive friends after the service in the Church Social Hall. Committal Rites will be held on Sunday, November 5, at the Oratory Memorial Garden after the 6 PM liturgy at the Oratory Church. Memorials may be made to the Oratory Community, 434 Charlotte Ave., Rock Hill, S.C. 29730.

The family thanks Martha's Publix family, the Rock Hill High School classes of 1967 and 1966, her church family, the York County Elections Office, the doctors and nurses of CMC Pineville, and her many friends, all of whom supported Martha and her family through this most difficult journey.

B. L. Frederick Funeral Service in Chester, SC,(frederickfuneral service.com/obituaries) has assisted with arrangements.
02/21/21 05:00 PM
#60

Hi Bearcat Friends, I'm happy to say that I am finally back home in Rock Hill. It's been a long time, and a wonderful time, but I am glad to be back in Bearcat Country! Hope to run into many of you around town.
05/09/21 10:33 PM
#61

Diane Wylie HAPPY BIRTHDAY.

Happy Mother's Day