Rock Hill High School


Class of 1967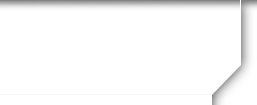 In Memory
John Sanders
SARATOGA SPRINGS, N.Y. - Mr. John Lamar Sanders Jr., formerly of Rock Hill, S.C., 63, passed away, Wednesday, Dec. 26, 2012, at Saratoga Hospital in Saratoga Springs, N.Y.
Graveside services will be held 2 p.m. Wednesday, Jan. 2, 2013, at Forest Hills Cemetery in Rock Hill, S.C., with the Rev. Debra Quilling Smith officiating.
Born in Rock Hill, Mr. Sanders was the son of Betty S. Sanders of Rock Hill and the late John Lamar Sanders Sr. He was a 1967 graduate of Rock Hill High School and 1971 graduate of Winthrop University. He was an Eagle Scout with Boy Scout Troop # 32 and a member-leader with Saratoga Abundant Life Church. He was employed with Dick's Sporting Goods in sales of golf Equipment in Saratoga Springs, N.Y.
In addition to his mother, he is survived by two brothers, Frank M. Sanders (Janie) and Robert O. Sanders (Lori); his nephew, Jonathen; two nieces, Janie S. Carnes and Lauren Sanders; two great-nephews; and two great-nieces.
The family will receive friends from 12:30 to 1:30 p.m. at Greene Funeral Home Northwest Chapel, 2133 Ebenezer Road, Rock Hill prior to the service.
Memorials may be made in Mr. Sanders' memory to Saratoga Abundant Life Church, 2325 New York 50th St., Saratoga Springs, NY 12866.
Condolences may be made at www.greenefuneralhome.net