Rock Hill High School


Class of 1967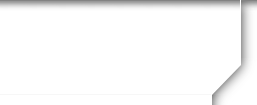 Message Forum
Welcome to the Rock Hill High School Message Forum.
The message forum is an ongoing dialogue between classmates. There are no items, topics, subtopics, etc.
Forums work when people participate - so don't be bashful! Click the "Post Message" button to add your entry to the forum.
05/20/10 02:16 PM
#1

This is wonderful-thank you, Annie, for putting it together!!!!!
05/20/10 05:29 PM
#2

Thanks Anne!! Let everyone know and get them to sign up! Again I am still learning so some things may happen slow but will happen. If you have not figured out the "a" on my computer has a probelm!
05/20/10 08:04 PM
#3

Wow, Annie,

I'm impressed..........Bobbie Sue
05/21/10 02:29 AM
#4

thank you Annie, this took quite a bit of time and effort on your part, just wanted to let you know that it is appreciated.
05/21/10 09:09 AM
#5

WOW - FANTASTIC!
05/21/10 01:19 PM
#6

I don't want to take the credit we copied rhhs64 snd rhhs65. This is a menu driven site. I am still reading instructions.
05/24/10 09:32 PM
#7

I, too, appreciate you doing the work on the website for us - you're the best! It really is great!
05/25/10 06:04 PM
#8

Thanks for doing all the hard work and trying to keep up with all of us that have moved away, more than once in some instances. This is really fun, trying to reconnect with friends that you haven't seen or heard from in years.

Jimmie
05/28/10 07:06 PM
#9

Well, Annie, I've been all over the site...color me IMPRESSED! ( and a wee bit jealous that I can't do something GRAND like this site!). Well done.

-Sandy
06/05/10 05:48 PM
#10

Outstanding-thank you, Annie.
06/18/10 11:44 PM
#11

This is great! I was wondering about my school buddies now I have somewhere to check. I noticed so many of us (young ) people have passed So very good fun people have gone.
06/20/10 11:28 AM
#12

What a wonderful website!This may have started as a mini renunion effort but will serve as a way to stay connected .Many thanks for all your time and efforts as well as to those helping you track our classmates down.
06/26/10 03:07 PM
#13

I added pictures from the last reunion. Check them out in the Photo section.